Fire Safety Services Oxfordshire
Fire risk assessment, fire training, fire door inspection, fire extinguisher services, fire emergency evacuation plan and more.
Oxfordshire on a regular basis ranked at the top of listings as a place to live and work.
Fire safety is an essential part of the protection for all business premises, and our experts at ProTech Safety are on hand throughout Oxfordshire to develop, install as well as maintain a wide range of fire safety services suited to all requirements.
We tailor fire safety services to the exact requirements of your facilities, whether upgrading existing systems to a more efficient and reliable system or setting up a brand-new setup made around the design of the property.
The critical part of any fire safety plan for any property is fire risk assessment. Fire risk assessment is a part of a legal requirement for any commercial building. Assessment should always be carried out by a trained and experienced person, detailing potential hazard and evacuation procedure.
ProTech Safety is just a call away of giving you peace of mind that comes with the reassurance that your fire safety is on hands of professionals. We can also provide training under the Regulatory Reform Fire Safety Order.
A choice that makes the difference.
ProTech Safety is committed to helping our clients reach their safety goals by personalising our services to make a difference.
Free quotations and advice
Free site survey
Competitive prices
We aim to beat any comparable quotation
No fixed terms
All engineers are qualified and competent
Customer focused, with bespoke services
Call For a Quote:
0800 246 5725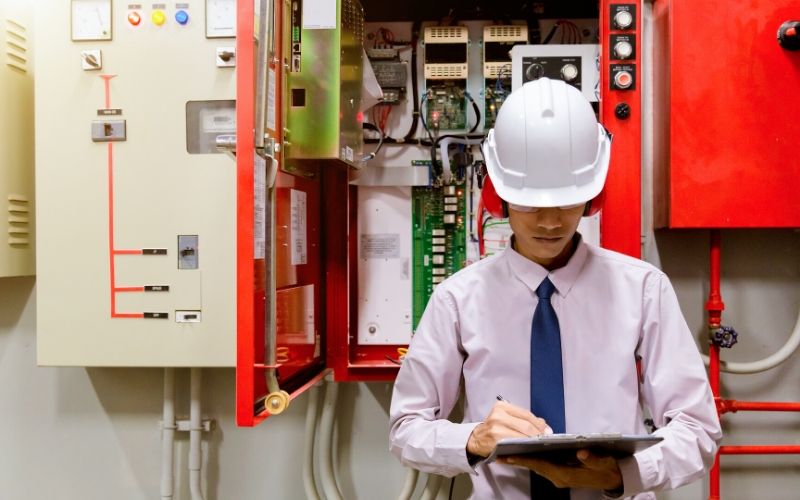 Fire Risk Assessments
We offer a comprehensive fire risk assessments to small and enterprise customers.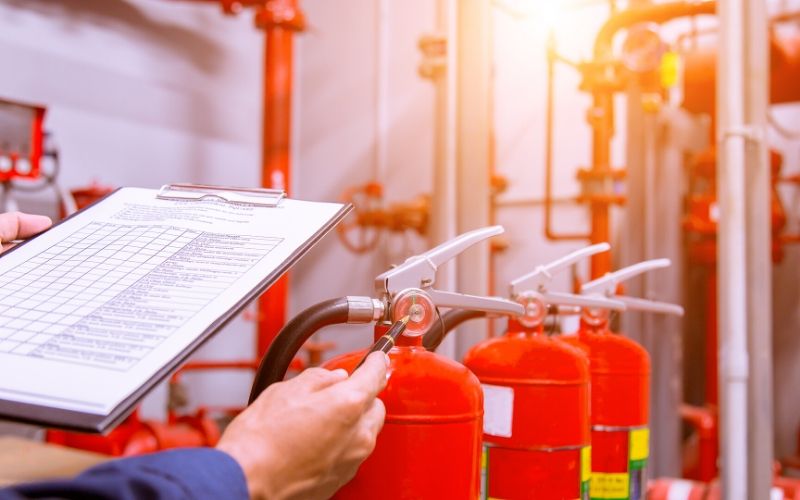 Fire Extinguisher Services
ProTech specialises in the servicing & maintenance of all types of fire extinguishers.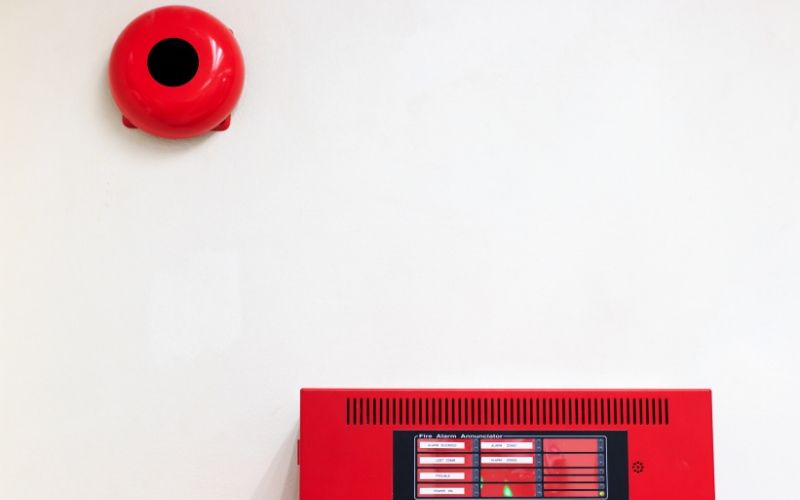 Fire Alarm Systems
The risk of fire should never be underestimated and fire alarms play an important role in the detection.
If you require further information, please contact us, and we can work together on the fire safety solution that is right for you.
Fire risk assessment
By the law, fire risk assessment is required for all non-domestic properties – schools, offices, care homes, factories, warehouses, etc. including sleeping accommodation and it also applies to premises with multiple occupations.
Fire training
ProTech delivers a range of courses that can be designed to client-specific needs. All our instructors are certified with years of experience.
Fire door inspection
ProTech Safety offers comprehensive and flexible fire door inspections in Oxfordshire.
We test and check the vast number of components and factors of your fire doors with a detailed report highlighting fire door status and compliance.
Fire extinguisher services
All fire extinguishers must be serviced annually by the law – requirements in BS5306 (part 3).
ProTech technicians are BAFE qualified to carry out all your annual testing, periodic discharges and accidental use re-charge requirements.
Fire emergency evacuation plan
Our emergency evacuation document cover actions your staff need to take in the event of a fire.
HMO fire risk assessment
Every property shared by three or more tenants must have a licence from the Local Council Housing Department. HMO fire risk assessment ensures that property meets safety standards.
Office - 16 Montford Mews, Hazlemere, Bucks, HP15 7FR