Working with employers to provide a safe working environment. Under current legislation employers are responsible for Health & Safety management and welfare in the workplace.

Fire Risk Assessments
For HMOs, Businesses & Organisations In The Public Sector

Training
Meet All your Legal Requirements With Our Tailored Training

Fire Extinguisher Services
Servicing & Maintenance of All Types of Fire Extinguishers

Health and safety Audits
Policies, Assessments and Systems
Your Health & Safety Solution
ProTech is based in the south of England and provides Health and Safety consultancy to a range of clients in the public, industrial and third sectors. Our business model is based on developing a personal and bespoke solution to our clients Health & Safety requirements.
We realise a 'one cap fits all' solution' does not work for the majority of our customers and we work in tandem with them to develop a solution that is tailored and deliverable for their current requirements.
What Makes Us Different?
With ProTech, you do not have to be  tied down with contracts – we are able  to work with our clients on a no contract basis. Our primary aim is to make sure we are a single point of contact for all our clients needs.
Buckinghamshire Branch
Located at the heart of Buckinghamshire, ProTech Safety can easily reach all organisations, ready to review their Health & Safety needs with our local experts.
Oxfordshire Branch
Our Oxfordshire team are available to talk through Health & Safety requirements for all commercial organisations, ensuring full compliance with all legal requirements whatever the nature of your business.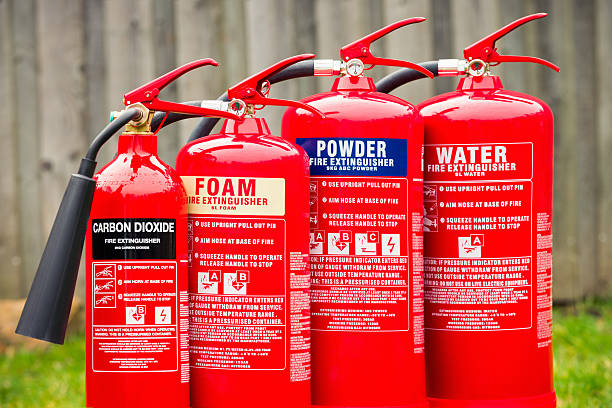 ProTech has built a reputation as a customer focussed partner, providing a bespoke service to our clients. Our primary focus is to provide impartial professional and informed advice and recommendations to our customers. This focus is reinforced by the accreditations that ProTech and our personnel currently hold.
Why choose us?
Free quotations and advice
Free site survey
Competitive prices
We aim to beat any comparable quotation
No fixed terms
All engineers and consultants are qualified and competent
Customer focused, with bespoke services
Fire Protection Agency
The FPA has for over 75 years been providing its members with advice and training opportunities across the full range of fire safety and property protection. FPA membership allows companies to reinforce the advice and assistance provided to improve operations and help ensure compliance with legislation, improve performance and service quality to our customers.
Institute of Fire Protection Officers
All of our personnel are members of the IFPO, where ProTech is aligned with their aim to promote high professional standards in the fire protection industry. Membership helps ensure your assessor has the qualifications and experience to carry out your risk assessment.
CFPA Europe
The Confederation of Fire Protection Associations is concerned primarily with fire protection and prevention across Europe, whilst maintaining education standards. All of our personnel hold CFPA Europe certification in passive fire protection. Providing a greater understanding of the compartmentation issues within premises.
"We needed a fire risk assessment and training for our new business. ProTech were flexible and delivered beyond our expectation. "